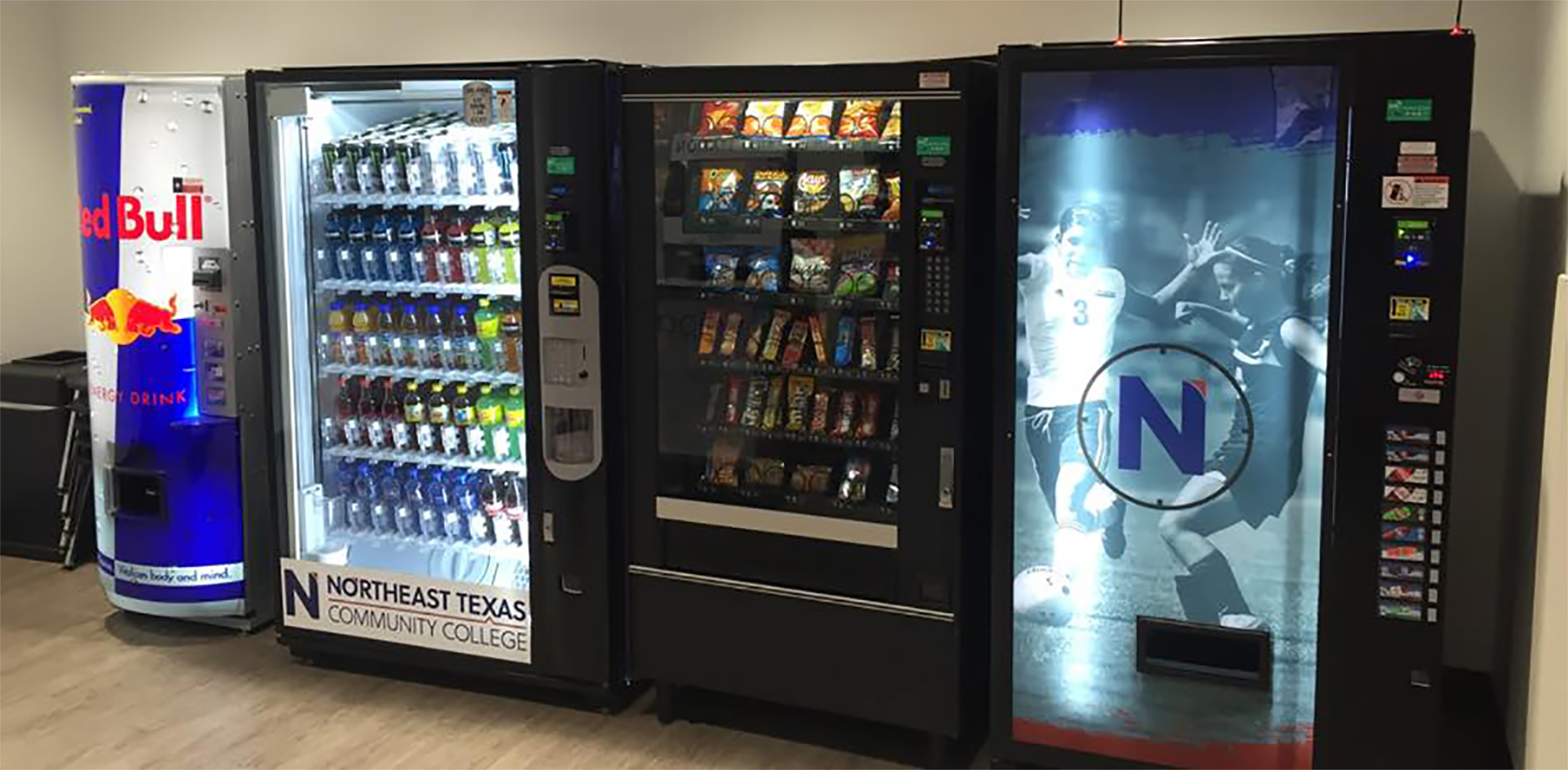 Lone Star Vending is a family owned and locally operated full-line vending company offering snack; drink; food; and ice cream machines as well as micro markets, office coffee, and water filtration service. Longview Snack Foods was started in 1986 by Walter and Reba Goll. Upon Walter's retirement from Coca-Cola, they moved to Longview and bought the local Tom's Distributorship which included a small vending business. In 1988, their son Scooter and his wife Mary moved to Longview when they were given the opportunity to expand the territory.  In 2011 Josh, Mary and Scooter's oldest son, graduated from college and moved home to join the family business.
Over the last 32 years, our family has worked very hard to continue to grow the business and stay on top of all the changing technology in the vending world.  In October of 2014, we purchased AVS Food Service from Tyler Beverages, tripled in size, and changed our name to Lone Star Vending. We now operate 14 full-time vend routes and have 29 employees. We are the largest full-line vending company in East Texas covering the most territory with warehouses in Longview and Tyler.  Our territory includes as far West as Terrell, North to Mt. Pleasant and Texarkana, East to Marshall, South to Palestine, and all areas in between.
The goal of Lone Star Vending is to be the best vending company in this area.  To attain this goal, we only use the most dependable up to date equipment, stocked with national brand candy, snacks, pastries, and drinks along with service that is unequal to any other.  We understand the importance of your employees' break periods and how crucial it is to have stocked equipment in working order when they go on break.  It has been proven that they will return from their break satisfied which will be reflected in their job performance.  We treat our customers the way we would want our family to be treated and you can expect nothing less.  We are very aware that you as a customer have a choice in vending providers.  Therefore, LSV assures our customers that our commitment to service is what sets us apart from our competitors.   We look forward to an opportunity to further discuss your vending needs.